Experience Franklin Electric Products!
Whether you need to boost your water pressure, supply water to your household, water your garden, irrigate your crops, or tend your livestock, Franklin Electric has the right pumping system for the job.
We are a global leader in the manufacturing and distribution of products and systems focused on the movement and management of water and fuel. We offer pumps, motors, drives, and controls for use in a wide variety of residential, commercial, agricultural, industrial, and municipal applications.
Franklin Electric commenced operation in Australia in 1962, in a facility located in Dandenong Victoria. The operation imported both completed submersible water motor products along with components for assembly. The company sold its core industrial water systems products, as well as petroleum pumps and other broad industry products.

In the late 1980s as product lines were being consolidated, the Australian operation returned to it core product focus of submersible borehole motors and related products.

In 1992, the ownership structure of the company was changed and Franklin Electric Australia became a full subsidiary of the Franklin Electric Co., Inc. Shortly thereafter the company relocated from Dandenong to Mount Waverley. At this time, the sales policy aligned with the North American model of selling our submersible motor products to qualified Original Equipment Manufacturers (OEMs). This sales policy further grew and consolidated Franklin Electric's local market share as the leading supplier of borehole motors across Australia and New Zealand. 

In 2007 after reviewing local and global water industry changes, the Australian operations introduced its range of FPS pumps and started to sell its pump and motor products directly to the pump dealer network in addition to the OEMs. As a result of this strategic sales change, the company relocated back to the Dandenong area to a facility 3 times the previous building's size to enable it to support its fast expanding customer base and broader product range.

The Dandenong facility is a modern office and warehouse complex with capacity for approximately 30 staff members, more than 2200 square metres of warehouse space and 1000 square metres of external hardstand. This facility now gives Franklin Electric Australia sufficient flexibility to meet the future needs of our industrial water systems customers for trusted and reliable water pump and submersible motor products.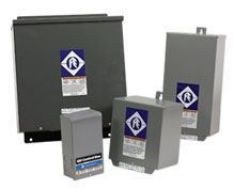 Designed for use with Franklin 3-wire single-phase submersible motors through 0.75 kW.
Single-Phase
:
230 V, 3-Wire
Suitable Motor Power
:
1 - 5 HP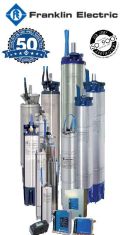 These motors are built for dependable operation in 4 inch diameter or larger water wells.
Casting
:
304 SS Over Iron or 316 SS
Three-Phase
:
380-415 V 50 Hz